CULT CRITIC
---
Flamin' Hot
FILM OF THE MONTH
---
Flamin' Hot | Reviewed By Gaurav Dutta
A movie about a Mexican American janitor who went on to create a $1 billion snack brand fits very well into the cultural and creative moment that Hollywood is in right now. It has been a time when dramatic origins of everyday products and services have been explored, as well as when diverse stories have been told outside of a lens that is too narrow, which has been especially restrictive for Latino characters.
Regardless of Latino crowds over-ordering at films in the US there stays a frustrating deficiency of big-screen portrayal. Eva Longoria has found an unlikely success story to propel her to the title of film maker ahead of this summer's landmark DC adventure Blue Beetle, which centers on a rare Latino superhero. Longoria began her career on television. In this sincere, at times effectively entertaining, but also rather sluggish tale of rags to riches that, with the occasional flourish, feels very much like a television movie, it is hard to shake her small-screen tutelage.
However, the story of Richard Montaez, who grows up in California in the 1960s balancing his Mexican-American identity while being physically abused at home and targeted at school, is hard not to get at least a little involved. Even as Montaez, now played by Jesse Garcia, falls into a life of crime with his partner Judy, played by Annie Gonzalez, Longoria and the screenwriters Linda Yvette Chávez and Lewis Colick keep things light. They have to rethink after having a baby, but life is always hard because the job market is bad, especially for someone who looks like Richard. He jumps at the chance to work as a janitor at the local Frito-Lay factory with all the fervor he can muster, smiling through hardships and feeling relieved to be able to support his family.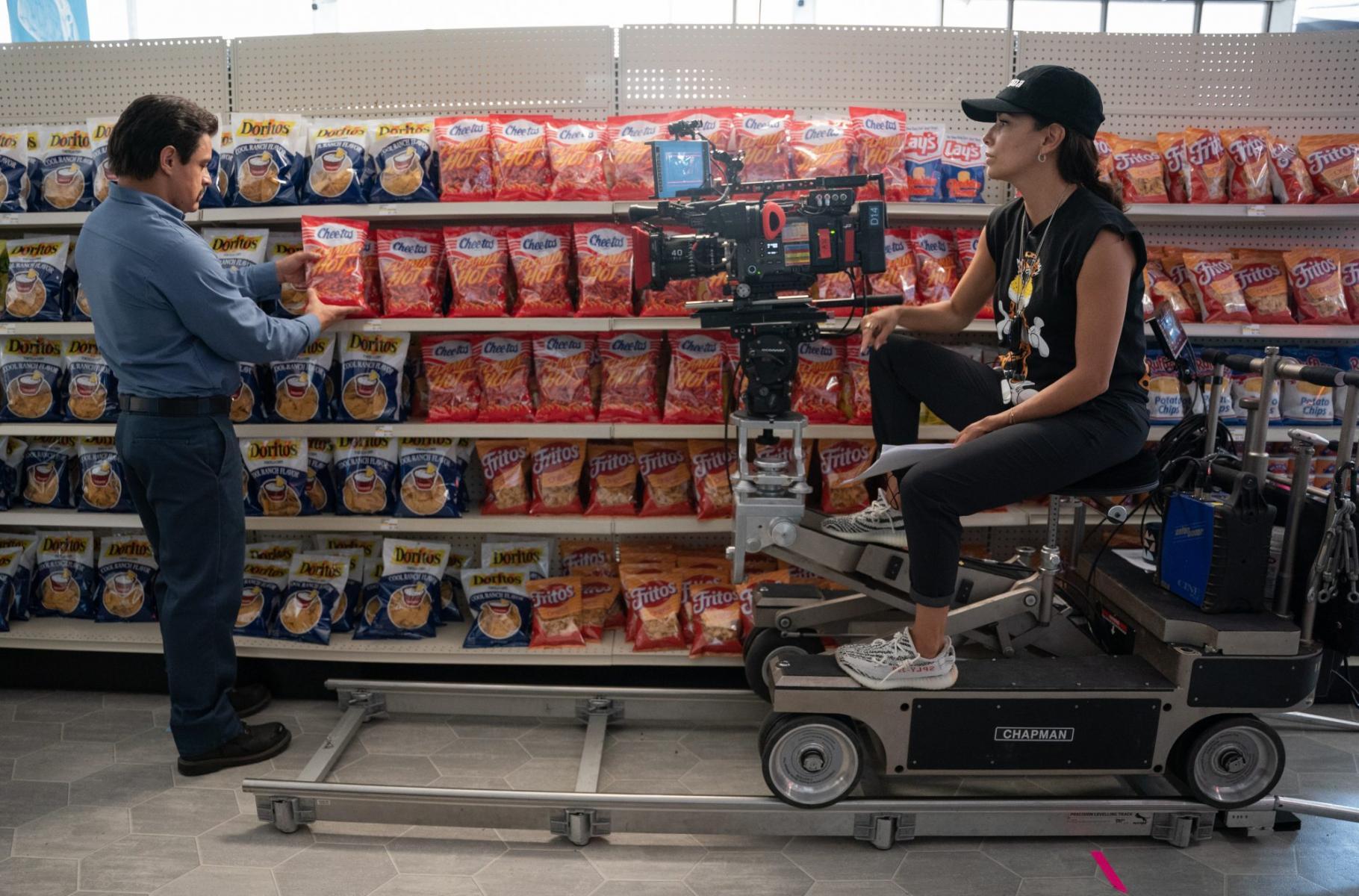 Even though the recent trend of business origin stories has been hit and miss, it is at least refreshing to see someone who isn't a straight white man progress within industry. There is some obvious mirroring here, the adaptation of a story about someone trying to appeal to a growing but underappreciated demographic attempting to do the exact same thing. Although the film neatly acknowledges the significance of food to cultural identity and the authenticity that should accompany translating this into a just business proposition, despite the straightforward underdog story, it is not nearly as compelling as the makers appear to believe.
"True stories" allow for some creative leeway, and Montaez's rise to prominence despite his involvement with the snack in question is undeniable. However, whether taken as fact or fiction, the movie does not provide a sufficient meal. It's well-done and well-made, but it's too sentimental for the many forced moments of emotion to really work because the strings are pulled too clearly. It's honestly not very good for a movie about heat's significance.