CULT CRITIC
---
The Little Mermaid
REVIEWS
---
CAT INDEX OVERVIEW
---
SCREENPLAY
MAKING
ACTING
Even though her father, King Triton (Javier Bardem), is biased against humans and how they treat the seas, largely due to humans' role in the death of his late wife, Princess Ariel (Halle Bailey) is a passionate collector of treasures from the world above. Ariel saves Prince Eric (Jonah Hauer-King) when he is thrown from a burning, sinking ship, even though she is not supposed to. When the crab royal adviser Sebastian, played by Daveed Diggs, tells Triton about her love for him, the king forbids Ariel from ever returning to the surface. Upset, Ariel consents to an arrangement with the underhanded ocean witch, Ursula (Melissa McCarthy).
 In order to visit her lover, Ariel will obtain a potion that will transform her into a human. In any case, in return, she should forfeit her voice and procure her genuine affection's kiss in the span of three days or probably use whatever remains of her life in bondage to Ursula. Muddling matters further, Ursula causes Ariel to fail to remember that she should kiss Ruler Eric, so it depends on Sebastian and Ariel's two closest companions, Struggle (Jacob Tremblay) and smarty pants seagull Abandon (Awkwafina), to urge the team to kiss on time.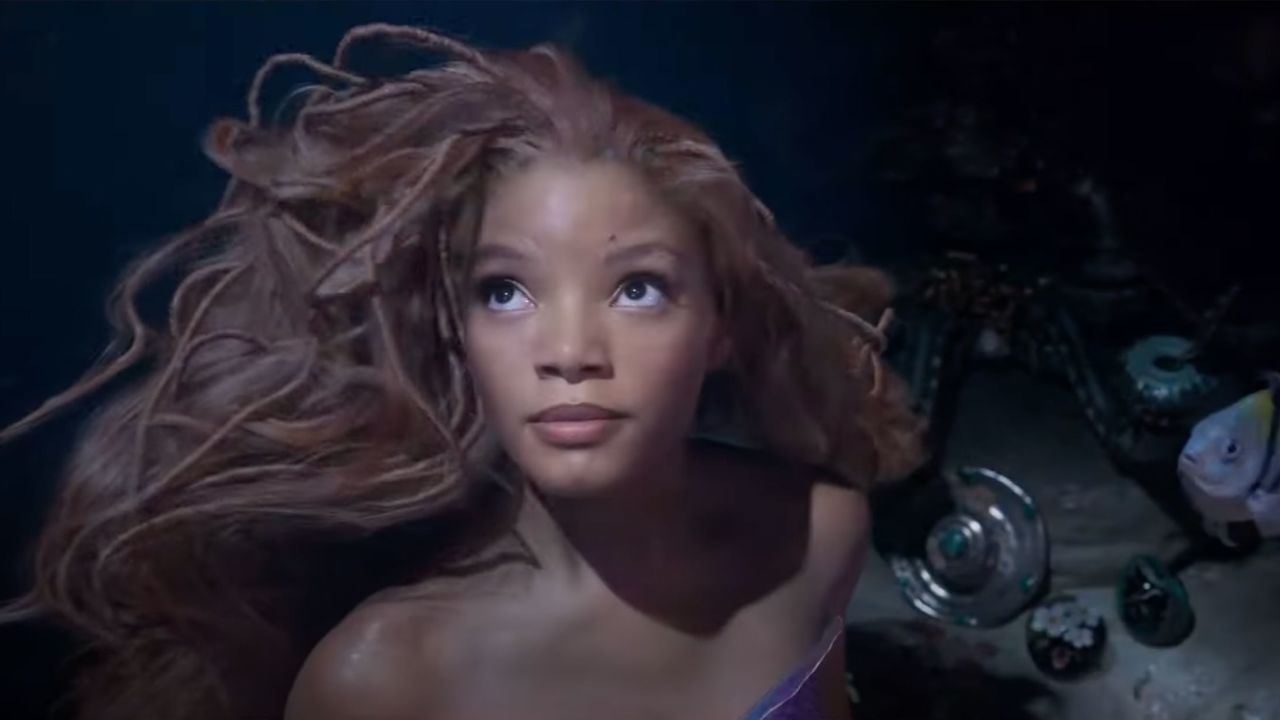 Even though it has a runtime that is too long, Rob Marshall's nostalgic live-action Disney adaptation is worth watching for Bailey's stunning performance as Ariel. The singer, actress, and Beyoncé protégé makes Ariel's siren songs her own, hits all the right notes literally and emotionally, and is irresistibly charming, which gives the movie an extra star for its must-see performance. Tremblay and Diggs are adorable as Ariel's faithful sidekick and glorified babysitter, and McCarthy is entertaining as the still campy and always greedy Ursula. Awkwafina, as always, shines as snarky Scuttle, and Hauer-King's handsome Prince Eric is simultaneously broodier and cornier than his animated counterpart. The Ariel-centered "For the First Time" and the second reprise of "Part of Your World" are two of the four new songs produced by Lin-Manuel Miranda. The Scuttle-Sebastian duet "Scuttle" is forgettable, but Diggs' brief rapping makes it bearable. Prince Eric's "Wild Uncharted Waters" is sincere, and Hauer-Ruler has a decent voice, be that as it may, can we just be real, watchers need to chime in to their top picks, regardless of whether the verses have been somewhat changed.
Bailey certainly conveys the film. Bardem gives Triton almost too much weight, and Ariel's beautiful, multicultural sisters including Simone Ashley of Bridgerton have little to do but look like an underwater version of Tinkerbell's fairy best friends. It's a shame because the screenplay could have made the sisterhood theme, which was largely ignored in the original, more prominent. There is a lot to like about The Little Mermaid, even though none of Disney's live-action reboots are absolutely necessary. Stay for Bailey's voice, which is a treasure as valuable as Ariel's dinglehopper, but go for the nostalgia.
However, the film's greatest flaw is its use of visual effects. If you'll pardon the pun, Marshall certainly knows his way around a big musical. After all, "Chicago" earned him an Academy Award nomination. However, distancingly, the underwater motion frequently appears flat and artificial. This is especially true when attempting to evoke the feeling of the mermaids' long, shiny hair fluttering around them. The elaborate choreography of the sea creatures and the vibrant colors of the production number "Under the Sea" are delightful. In any case, it doesn't really catch the sensation of being under the ocean. Jacob Tremblay's Flounder is particularly unnatural in the live-action setting, particularly above the water's surface. When it comes to underwater worlds, you can never go anywhere else after visiting Pandora. However, the fictitious island in the Caribbean where "The Little Mermaid" takes place is unquestionably a pleasant getaway.